We're Buying
Art, Gold, Coins, Jewelry, Watches, Antiques,
Diamonds, Collectibles, Designer Bags
Get Quote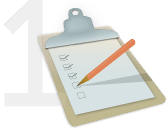 Get a Quote
Have something you want to Pawn? Give us a call, use the form, or come in to the store to get a quote.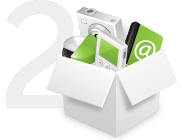 Bring Us Your Stuff
If you haven't already stopped by our Pawn Shop, come in!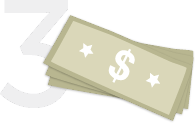 Get Cash
Once we have the item, we'll get you the money you need.
Pawn Shop Philadelphia is the best place for pawn your stuff! Buy, Sell, Loan! We are conveniently located in Philadelphia's Jeweler's Row in Center City with easy access via public transportation. We specialize in luxury goods like watches and jewelery, but we are also a full service Pawn Shop who can give you a loan against your valuables. If you've been to other pawn shops in the Philadelphia area and they haven't offered you enough for your luxury items, we have you covered. We are the only pawn shop that knows the watch and jewelry business inside and out – we'll get you the highest amount.
We're open Monday to Friday 10:30 to 5:30. We can always be reached via email and the contact forms on this site. We've been in business for over 25 years and guarantee your satisfaction. Not looking to pawn something? Come look at what we have in stock. We are also a full service jewelry store that sells watches and jewelry. Need something repaired? Bring it in and we'll take a look.
"

Pawn. Buy. Sell. We're Here When You Need Us.

"
Store Hours
Monday – Friday
10:30am – 5:30pm
Location
136 S 8th St Unit A
Philadelphia, PA 19107
Keep up to date — Sign up for our newsletter